About Us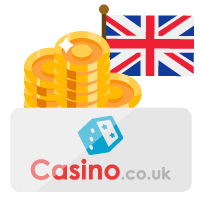 At Casino.co.uk, we pride ourselves in bringing you the best reviews, views and news on the online casino world, all of which is targeted directly towards the UK gambling community. You can trust our fantastic team – who you can meet further down this page – to bring you honest articles on everything in the online gambling world, and huge numbers of people in the UK read through our various pages every single day.
We're always adding more to this site though, reviewing new casinos, producing new strategy guides, and looking at the newest games released by software producers. By constantly adding new pages, it means that we'll always be at the forefront of the online gambling world, and you'll always be able to find information that is completely relevant.
Our Guarantees to You
We always put our readers first, and we offer a few guarantees to ensure you get the best betting and gaming experience possible when playing online in the UK.
We are totally honest when it comes to our reviews, as we aren't owned by an online casino. So, you'll always find the best places to play when you read through this site.
You'll always get the best value for money when you play at a site we've recommended, as we pride ourselves in finding the best bonuses around.
We will never recommend an online casino that hasn't passed our strict security checks, meaning you can always gamble safely.
4

How We Vet Only the Best
All of our casinos are vetted to ensure they meet our strict standards and are judged based on a number of important factors, offering you the best possible experience.
Meet the Team
We believe that in order to give you the best possible experience, we need to employ the most experienced and knowledgeable writers around. Between them all, our team can boast decades in the online gambling business, and they can pass this immense experience onto you! Keep reading to meet some of our top talent responsible for our top-notch content: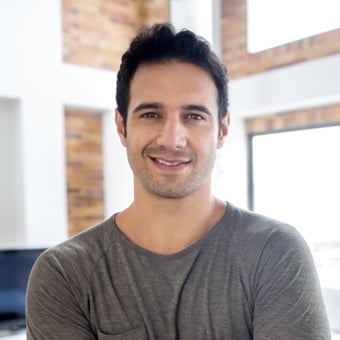 Thomas O'Neill
Senior Writer
Favourite Game: Slots
Thomas – or Tom to his friends – has been working at Casino.co.uk since the start, and brings an insider's knowledge. Why? Because he's worked for some of the biggest names in the online gambling industry, therefore he knows exactly how online casinos work! While he enjoys all online casino games, he's usually found at the slots, and counts titles such as Game of Thrones and Mega Moolah as his favourites.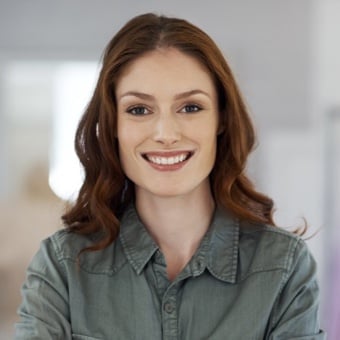 Lisa Houghton
Writer
Favourite Game: Roulette
Lisa is this site's authority on table games, and has spent a large portion of her life sitting at poker tables, and battling it out on the blackjack table. With a head made for mathematics, she can tell you the odds of winning any hand, and has perfected strategies to use at many forms of different online casino games. Roulette is her favourite game though, as she thinks that there's nothing more exciting than waiting for the wheel to stop spinning!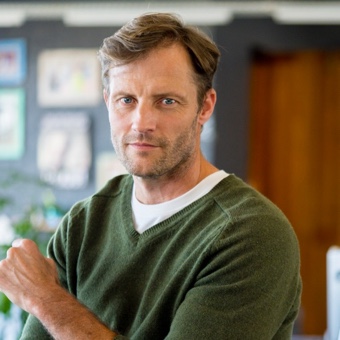 Max Lucas
Writer
Favourite Game: Anything that features a big bonus
Originally from Down Under, Max moved to the UK around 10 years ago, and hasn't looked back since! He's a dab hand at most online casino games, and doesn't tend to spend too long sitting at the same table. Max funds much of his online gambling through bonuses and promotions, and is always looking for the best way to add free money to his account – and he'll tell you how to do this on many of the pages on this site.
Finding You the Top Casinos in 2018
There are many different reasons why people visit this site, however the most popular one is easy to pinpoint: so that they can get advice regarding which online casino to sign-up with next. Our team of expert reviewers has reviewed a huge number of different online casinos in detail, and we are known for our honest and to-the-point opinions. If a reviewer loves a site, they'll tell you straightaway, but if they really think you should avoid it, they certainly won't be shy letting you know either.
Our reviews – all of which are written by experienced online gamblers – are designed to give you the information you need to make the smart choice when choosing your next online casino including the different games on offer, as well as the different bonuses and promotions you could claim. Most importantly, we'll also let you know about the security features a site offers, and we'll only ever recommend an online casino that is regulated by the UK Gambling Commission. You won't find another site online that reviews casinos with the same depth and honesty as us, nor will you find a site that gives so much freedom and flexibility to its writers!
We'll Always Find the Best Bonuses
We know that one of the most important things at an online casino is the bonuses and promotions, which is why we're dedicated to finding you the best bonuses around. We're always scouring the internet in search of the top bonuses, and these are always mentioned in our casino reviews. So, whether you're looking for the best online casino welcome bonus around, or want to find a gambling site that offers the very best loyalty scheme, you'll find what you're looking for, right here at Casino.co.uk!
We don't just offer you the standard bonuses found at online casinos though, as we also regularly have exclusive bonuses for readers. These bonuses can sometimes be worth a huge amount of money, and are yet another reason why so many people visit this site every day!
With Us, Security is Guaranteed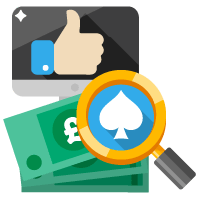 When you're playing at an online casino, we know that the number one priority is security. This is why we are experts when it comes to online casino security, and know exactly how to tell if a casino is safe or not. This means that anyone using this site will always be able to find a safe casino to play at, providing they follow our recommendations. We don't just declare a site as safe and then leave it either – we'll constantly keep checking the site, just to ensure that it is keeping up the high levels of customer security.
Even if you're at the most secure casino around, there are still some things you must do in order to stay safe though. We'll let you know exactly how to stay safe when you gamble though, in our comprehensive page on security.
Learn How to Play
We're not just here to point you in the right direction of the top online casinos – we're also here to give you the best chance possible of winning some money when you head there! How do we do this? Well, our team has worked long and hard to create some comprehensive strategy guides for you, drawing on their immense experience at the tables and other games. What's more, they've ensured that these guides are great for beginners and experienced players alike.
Our guides aren't just written by anyone though – they're written by experts in the online gambling world, who know exactly how to play their chosen game. We're always adding new guides, as we want every online gambler to find something useful on this site, so make sure you check back regularly! If you're new to the world of online gambling though, we recommend that you start by reading our beginner's guide.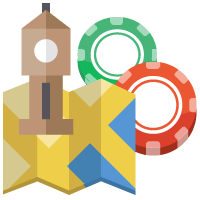 Gamble at the Top Offline Casinos
While we primarily concentrate on online casinos, we also know that many people in the UK love to head to a land-based casino and play, which is why we also include offline casinos on this site. Whether you're looking for a casino in Birmingham, Sheffield or London, you'll be able to look through our page on the best offline casinos and discover a casino that is absolutely perfect for you.
Our team members have sat down at all casinos we review, and taken in the atmosphere, games, and the overall experience, to provide the most accurate review possible.
Contact Us
We love to hear from you, regardless of whether you're happy with an online casino, or want to get something off your chest. We're always looking at our emails, and will respond to every message we're sent. We do get a lot of emails, but we'll try to reply to you as quickly as possible. If you tell us about something that we feel everyone needs to know about, we'll write up an article and publish it as soon as possible.
If you'd like to get in touch with us, please email us via contact@casino.co.uk.
Send us a message