Gambling & Casino Legislation 2018 - UK Gambling Law Guide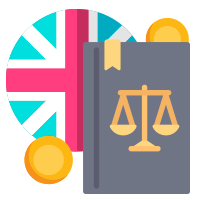 If you enjoy gambling and live in the United Kingdom, you should consider yourself lucky. Not only does the country have a liberal outlook on betting, but the government has passed various pieces of casino legislation to protect players. Whether you prefer gambling on sports, visiting a casino, playing poker on the internet, trying your luck at the track, or chasing a National Lottery jackpot, you have the British government's blessing. Keep reading and you'll learn how recent gambling legislation helps to protect you.
Getting Acquainted with the Gambling Act
Although various forms of wagering have been legal in Great Britain since Queen Elizabeth II granted royal assent to the Betting and Gaming Act 1960 nearly six decades ago, the unofficial modern era of gambling didn't really begin until the twenty-first century. Over a dozen years ago the government passed the Gambling Act 2005. This important piece of legislation, which effectively overhauled the entire industry for the better, replaced outmoded laws some of which were passed in 1845. In its short history, this act has revolutionized gaming, which is particularly impressive given the act's goals of:
Eliminating criminal elements from the gambling industry
Making certain that all gambling is fair and transparent
Safeguarding vulnerable people and minors from the harms associated with gambling
While the three objectives listed above are simple, the changes they've collectively fostered are monumental. Practically speaking, the Gambling Act 2005 established the UK Gambling Commission, which is instrumental in helping to achieve the goals above. The UKGC, as it is also known, now regulates live and online gambling across Great Britain with the exception of Northern Ireland. This legislation also made it possible for:
Online betting sites and bookmakers to advertise on television and radio
Casinos to eliminate membership requirements for visitors
Bingo clubs to offer larger jackpots that accumulate over time
Judges to convict cheaters to two-year prison sentences/li>
Problem gambling resources to be readily available
A Look at the UK Gambling Commission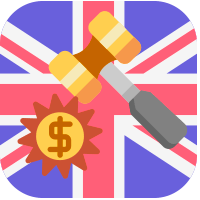 The United Kingdom Gambling Commission is responsible for regulating and licensing businesses that offer gambling to the public in Great Britain. This includes arcades, gaming machines, betting, lotteries, bingo, live casinos, gambling software, and online as well as telephone gambling. That covers just about everything with the exception of spread betting, which is regulated by the Financial Conduct Authority.
Essentially, the UK Gambling Commission grants licenses in accordance with the principles of the Gambling Act. That means the UKGC aims to prevent gambling from being associated with crime, protect children and other vulnerable people, and ensure players have a fair shot at winning. The Gambling Commission doesn't just have the power to grant licenses, but they can launch criminal or regulatory investigations.
The Gambling Commission also aims to make gambling safe by offering guides for players, fraud alerts, and self-exclusion tools for people who have issues with gambling or just want to resist the temptation to bet.
If you have a problem with a casino, it is possible to file a complaint with the UK Gambling Commission. Also, all licensed gambling operators are required by law to offer independent third-party dispute resolution. If you are interested in the state of the industry, you'll find excellent resources including annual reports on the regulatory body's homepage.
Gambling isn't just legal in Britain, but bettors can count on the UK Gambling Commission to regulate both online and offline gambling.
Legislation and Taxes
If you're wondering why the Gambling Act doesn't mention personal income tax, the answer is simple. You aren't required to pay taxes on your winnings if you live in the UK. Instead, casinos pay a 15% duty on their profits. That's excellent news for casual players and professional gamblers.
What Gambling Legislation Means to You
Unless you are a barrister, solicitor, casino operator, or politician, you probably won't be too concerned with the Gambling Act 2005 or other related pieces of legislation. What you need to know is that gambling is perfectly legal, as long as you are 18 years of age, and you can play with confidence knowing that operators are licensed, regulated, and accountable. What's even better is there are so many ways and places to wager online as well as offline. With so much competition, casinos are effectively forced to compete for your business. That means you'll find excellent odds, valuable promotions, and big bonuses.
You will need to do your part by choosing a site that is fully licensed and regulated by the UK Gambling Commission. Keep in mind that the internet gives you access to casinos from all over the world, but you should avoid sites that aren't properly licensed. With so many legitimate places to play, there's little point in taking your chance on a potentially unscrupulous site.
Gambling Act Updates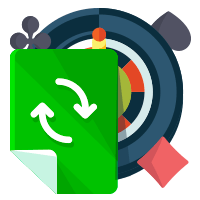 It's difficult to deny the success of the Gambling Act 2005. Not only are players now adequately protected, but Brits have unparalleled choice when it comes to spending their entertainment dollars. In fact, the legislation is a model for other nations that wish to modernise gambling. Of course, the original act isn't unalterable. For example, the Gambling Licensing & Advertising Act 2014 required all remote gambling sites that accept British bettors to have a valid license even if they are based outside of the United Kingdom. In addition, these sites would need to pay a 15% tax on their profits. You can be sure there will be additional tweaks in the future, especially as online gambling continues to thrive.
Gambling Legislation in Northern Ireland
Unlike Wales, England, and Scotland, Northern Ireland isn't bound by the Gambling Act 2005. Instead, gambling continues to be regulated by the Betting, Gaming, Lotteries & Amusements Northern Ireland Order 1985. This dated piece of legislation is due to be overhauled and updated. Also, Northern Ireland is outside of the UK Gambling Commission's jurisdiction. Nonetheless, players from Northern Ireland can trust the UKGC when visiting other parts of Great Britain or when playing on the internet.
Frequently Asked Questions About Gambling & Casino Legislation
Is gambling legal in the UK?
Gambling is legal in the United Kingdom. The UK Gambling Commission licenses and regulates most forms of betting in Great Britain.
Is gambling legal in England?
As long as you are 18 years of age, you can legally gamble in England. It is possible to play the lottery, purchase scratch cards, or participate in football pools if you are at least 16 years old.
Is gambling legal in Wales?
You can legally enjoy offline as well as online gambling if you reside in Wales.
Is gambling legal in Scotland?
Gambling is perfectly legal in Scotland. Scottish bettors can count on the UK Gambling Commission to license and regulate the betting industry.
When did gambling become legal?
Gambling has been legal in Britain since 1961, which is when the Betting and Gaming Act 1960 went into effect. That piece of legislation allowed betting shops and bingo halls to operate. Since then, new gambling acts have paved the way for commercial casinos, super casinos, the National Lottery, and various forms of online betting.
What is a gambling license?
A gambling license is a permit that allows casinos, poker rooms, bookmakers, and other wagering businesses to operate legally. In the United Kingdom, the UK Gambling Commission regulates the industry and issues licenses. Prospective operators must apply for a license, pay a fee, and meet various conditions.
Top