Is gambling legal in the UK?
Yes - The UK's first gambling regulations came into effect with the Betting and Gaming Act of 1960 and even though the rules were restrictive, the first legal casino opened the following year. The new 2005 act loosened things up considerably and now betting is allowed on more games than ever before.
Yes
Current UK Gambling Laws & Casino Legislation
The current gambling laws in the UK are designed to control illegal gambling and better regulate the industry to make it safer for gamblers to make bets. One area the laws focus on is protections for children and vulnerable adults and that includes a minimum legal age for gambling and self-exclusion options for adults with gambling addiction.
What Is The Minimum Age To Gamble Legally In The UK?
In the UK, you need to be at least 18 to gamble legally, whether that is online or live. Gaming establishments, including online casinos and sportsbooks, are legally obligated to confirm that customers are at least 18 years old by requesting ID and, if necessary, other supporting documents.
One big exception to this rule includes lotteries, and some scratch cards, and football pools. The minimum gambling age in the UK for those is 16 years old.
How does it impact me?
There are serious consequences for failing to meet the gambling age in the UK, including denying you your winnings if they find out. Always make sure you're old enough to be gambling in the UK. In most cases, that means being at least 18 years old.
?
Factoid
UK Gambling History
Unlike many European countries, the UK didn't make gambling legal until well into the 20th century, 1960 to be exact.
The first casino was opened in 1961 by gaming magnate George Alfred James. The Gaming Act of 19681 relaxed the original rules and paved the way for more casinos. The next major legislative overhaul came in 2005 with a new Gambling Act that addressed online gambling as well as further loosened regulations across the board.
How the UK Holds Up
France

18

Germany

18

or

21

depending on state
Greece

21

United States

21
*Please note each country is subject to its own rules, regulations, and restrictions in relation to gambling related activities.
Special Laws for Lotteries
The UK's National Lottery is also regulated by strict rules. It's been running since 1993 and offers several different games including Lotto and Thunderball. Gamblers in the UK can also bet on the pan-European EuroMillions lottery that includes nine different countries.
One really important thing to know is that 28% of lottery prize pools go straight to the fund "Good Causes" which has raised over £40 billion2 to date. Most of those funds raised go to volunteer and community organisations and are never spent on services that the government already has a statutory responsibility to deliver.
An additional 12% of the prize pool goes to the state and another 15% goes towards costs of running the lottery and selling tickets.
How does it impact me?
It's already a long-shot to win the lottery but if you factor in the fact that half of the prize pool isn't even paid out to winners, you should see that it's a terrible proposition. From a gambling point of view you'd be much wiser to take your money to a casino where the house edge can be up to fifty times smaller.
?
How it Differs for Gamblers and Operators
Gambling laws not only set the rules for things like how old people must be to place a bet, they also regulate the casinos and sportsbooks offering the action. The truth is, things are a lot simpler if you're the one making the bets as opposed to taking them.
Don't need to pay tax on winnings (if individual is not considered to be a professional gambler)
Don't need a licence to play
No acceptance criteria to play (apart from minimum age requirements and anti-money laundering checks)
Must pay 15% tax on all profits from UK services
Need to hold a license from the Gambling Commission and comply with various codes of practice
Must comply with advertising standards and codes of practice including the CAP Code and the Gambling Industry Code for Socially Responsible Advertising (Industry Code) administered by the Advertising Standards Authority (the ASA). There is also the Licence conditions and codes of practice for all licensees (LCCP).
Regardless of whether you're a gambler or you're operating a casino or sportsbook, it's really important to follow the rules. While it's true the new gambling legislation offers a lot of freedom, it doesn't mean there aren't consequences for breaking the rules.
What are the penalties for illegal gambling?
The list of offences outlined in the 2005 Gambling Act3 is pretty long and it covers a lot of ground. Depending on the offence you could be looking at fines and even jail time so tread carefully if you're walking on the wrong side of the law when it comes to gambling. Here are a few examples of what could go wrong:
Gambling by young person where
not permitted

£1,000

fine
Employing underage person to provide
gambling facilities

51

weeks imprisonment
and/or

£5,000

fine
Cheat, attempt to cheat, or assisting
another person to cheat at gambling

51

weeks imprisonment
and/or

£5,000

fine
Providing gambling facilities without
licence/permit

51

weeks imprisonment
and/or

£5,000

fine

Contravention of regulations relating to advertising

51

weeks imprisonment
and/or

£5,000

fine
Making a machine available for use without
licence/permit

51

weeks imprisonment
and/or

£5,000

fine
Factoid
Gambling Act of 2005
British parliament passed a new Act to not only address new concerns like online gambling, but also to create the UK Gambling Commission to oversee all gambling licenses. The act outlines its main goals as:
Preventing gambling from being a source of crime or disorder, being associated with crime or disorder or being used to support crime,
Ensuring that gambling is conducted in a fair and open way, and
Protecting children and other vulnerable persons from being harmed or exploited by gambling.
What is Gambling?
We all know what gambling is but when it comes to laws and legislation this concept is defined in very specific and detailed ways.
Legal Definition Of Gambling:
The Gambling Act of 2005 defines gambling as
"betting, gaming or participating in a lottery"
?
The act goes on to define six main kinds of gambling that each have their own special laws and rules:
Arcades
Including adult and family gaming centres.
Casino
including online and bricks and mortar casinos.
Betting
including online, at an event or bookmakers.
Lotteries
including raffles, tombolas, and sweepstakes.
Bingo
including online and bingo halls.
Gaming machines
including fruit machines, betting terminals.
There are tons of different options for betting safely and legally in the UK. Whether it's online, live, sports, casino, lottery, bingo or many others, your desire for action never has to go unsatisfied.
Is Gambling Regulated in the UK?
Depending on the kind of gambling and where it's being offered, the rules about who can make bets and who can take bets can be totally different. Let's take a closer look at what kinds of gambling games are regulated in the UK.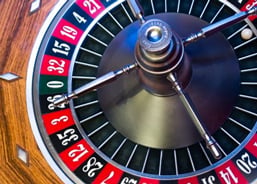 All casinos that operate in the UK, whether they're on the internet or land base, must be licensed and regulated. There are also rules around where bricks and mortar casinos can be located and what kinds of casino games they're allowed to offer.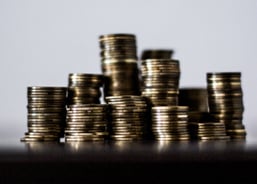 All kinds of real money betting services require a license in the UK. This includes fixed-odds betting, pool betting and acting as a betting intermediary. The UK Gambling Commission provides the licenses and help ensure the services are fair and safe.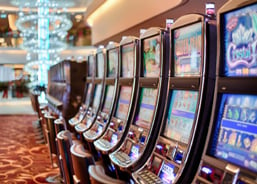 Arcades
✓

Yes
and
✗

No
There are three main kinds of arcades which include those open only to adults (AGCs), those that are licensed to serve alcohol and are open to families (FECs), and those that are open to families but do not serve alcohol (UFECs). AGCs and FECs require gambling licences from the Gambling Commission while UFECs only require a local permit.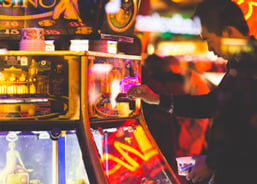 Gaming Machines
✓

Yes
Gaming machines like slots, fruit machines and betting terminals are commonplace in the UK nowadays but they do require licenses to operate. The licences come with certain conditions designed to protect gamblers including clearly displaying the odds and return to player percentage (RTP) of each game.
Gambling regulation is a double-edged sword for gamblers but all in all, the rules make gamblers safer and ensure that you're getting a fair game whether it's online or in a live casino or sportsbook. For more detailed information go to the UK Gambling Commission's website.
Disclaimer: The information contained above is intended as a general review of the subjects featured and as guidance only. Detailed specialist advice should always be taken before taking or refraining from taking any action. The information above does not constitute legal or professional advice and should not be relied on or treated as a substitute for specific advice relevant to particular circumstances.
Sources: