A Guide to Staying Safe at an Online Casino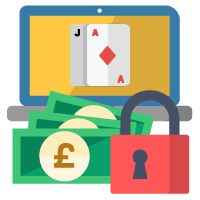 Like many of our favourite pastimes, online gambling comes with certain risks that are becoming more and more commonplace as the technology improves and convenience becomes the name of the game. While the majority of online gambling sites available to players are completely safe, and offer people the chance to enjoy their favourite casino games in a safe and secure environment, there is always a risk of coming across a less than reputable site.
Here at Casino.co.uk, we are dedicated to providing you with the tools to identify safe online gambling sites so that you can enjoy hours of entertainment in a safe and secure environment.
Covered in this guide are the below important aspects of online gambling including:
Why you should play at a recommended casino
Why honest casinos are regulated by the UK Gambling Commission
Independent auditing by eCOGRA or a similar organizations is essential
Keep your online transactions safe - never use an untrustworthy connection
Picking the perfect payment option
Never deposit all your gambling money at one place - risk shared is risk minimized
Trust our Recommended Casinos to be Safe & Secure
When you read through a review on this site, you'll notice that it contains loads of information, ranging from the different games on offer, through to the bonuses you can claim. No section is more important than the one on security though, and we urge you to pay attention to the details discussed in this section. We are here for you, and our purpose is to ensure that you have a safe and enjoyable time when gambling online. Therefore, we will only over recommend casinos that have met our stringent safety requirements, which are tested by experienced reviewers on a regular basis.
Please don't make the mistake of thinking that we can be persuaded to give a good review to an online casino either, as we are completely impartial. So, if we find flaws in the security of a particular site, we'll tell you immediately. By making these flaws public, the site itself will hopefully pay attention and fix the issues. If a site continues to be an unsafe place to play though, we'll place it on our blacklist. This is a list showing the casinos you should avoid at all costs, and we update it on a regular basis.
While our reviewers are really experienced and know exactly what a site needs to display in order to be safe, we still rely heavily on your input. So, if you find a site that isn't offering the level of security it should, please contact us today, and we'll investigate the matter and let other online gamblers know.
Only Regulated Casinos are Reputable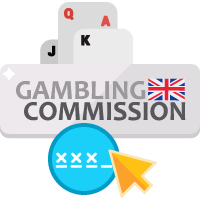 In the UK it's a legal requirement that all online gambling sites offering services to those in the UK are overseen by the government organisation known as the UK Gambling Commission, or UKGC. For sites hosted in other countries, organisations such as the Malta Gaming Authority (MGA) assist in regulating sites that operate in the UK. If you're in the UK and see a site not regulated by the UK Gambling Commission you should avoid it as they are not operating within the laws of the country. The focus of the UKGC is the protection of players by ensuring all practices are above board, ensuring that the games are fair, and also making sure that players are treated in an acceptable manner.
Finding out whether a site is regulated by the UK Gambling Commission is key when choosing an online casino and, luckily, the process is usually really easy. Verified sites will always display the UKGC logo in a prominent place, usually at the bottom of the page. You can then click on this logo to find details of the online gambling site's licence from this regulatory body.
eCOGRA and Independent Auditing - Fair Games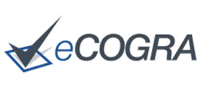 To the uninitiated, it might seem that it would be incredibly easy for an online casino to cheat players out of their money, simply by making the games impossible to win. This is not the case though, thanks to the work by eCOGRA, as well as similar companies.
These companies are external organizations, who audit sites regularly, to ensure that all games are truly random. They also check out other aspects of the site as well, including how safely they store players' money. So, if you see the eCOGRA logo at a site, you can be sure that their games are completely trustworthy.
As with the UKGC, you can find out if a site has been audited by heading to the bottom of a page. Clicking on the logo should then bring up the site's certificate.
Always use Secure Connections
When you're sat at home and using your own Wi-Fi, you can feel pretty confident entering in information such as banking details. Why? Because your Wi-Fi connection is, in all likelihood, protected by a strong password, and only used by you and your family. This means that others can't intercept the details you're sending, and then use them to commit fraud. This isn't always the case with other networks though, as public Wi-Fi networks can be used by anyone, and these are often taken advantage of by criminals.
This means one very important thing: you should only over input details when connected to a connection you trust – a connection such as your own, or that of a friend. You should still be safe to play games when connected to any network though, providing you don't do anything like deposit or update personal details. Essentially, if you're not 100% sure a connection is safe, don't divulge any of your personal or banking details. Instead, wait until you get back home before doing what you need to do.
Pick the Perfect Payment Option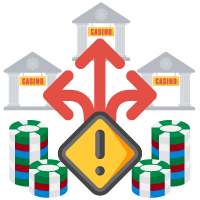 When it comes to making payments at online casinos, nearly all the different options are completely safe. Some people are understandably wary about depositing online though, so what can they do to stay confident?
To start off with, choosing from one of these preferred and popular banking methods will guarantee peace of mind when visiting an online gambling site:
Bank deposits
Bank verified debit cards that require a pin code when performing transactions
Paysafecard and other prepaid solutions
When it comes to online gambling, you should always trust your instincts. If you ever feel uncomfortable when making a transaction, stop and use a different method. When it comes to how the actual online casinos handle your money, you can be sure that any casino we recommend is completely secure, and that your money won't disappear without a trace.
Don't be Afraid to Diversify
Ever heard the phrase "don't put all your eggs in one basket"? Well, this is something that all online casino players should bear in mind. Some people will keep all their funds at a single online casino, and this can understandably cause some concern.
After all, what happens if there's a problem at the casino, and they can't get to their funds? It's easy to combat this though, by simply opening accounts at various online casinos, and spreading your money over them. This would mean that, should you happen to find your money at one site going missing – something that is unlikely – you'd still have plenty of other money at other online casinos.
Spreading the risk also has a few other great aspects, and the biggest of these is the fact that you'll be able to use multiple welcome bonuses – something that most experienced online gamblers do. It will also ensure you have access to the largest number of games possible, which can only increase your enjoyment of gambling online.