Casino Jobs Available in the United Kingdom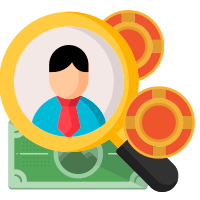 You don't have to be an internationally renowned poker pro to profit from gambling in the United Kingdom. Just ask the 106,678 employees who work in the United Kingdom's £13.8 billion gambling industry. Given how popular betting is in Britain, it's not surprising that there are opportunities for all skillsets. Whether you are looking for a job or a full-fledged career, there are always job openings in the booming gaming industry. Keep reading as we run down some of the occupations both on and off the casino floor.
Croupier or Poker Dealer
Croupiers do more than just deal cards or spin a roulette wheel. They're also responsible for making sure the games are fair and players have a great time. Croupiers typically set up the gaming table, greet players, sell chips, ensure bets are placed properly, collect chips on losing bets, and pay winners.
Although there are academies in Britain that teach the art of being a croupier, some casinos do train new recruits. Croupiers generally need some experience serving customers and handling money. Given the fast pace of play and large number of bets placed, dealers must be able to perform quick calculations. Croupiers can expect to earn between £14,000 to £25,000 plus tips, depending on experience. Given the growing popularity of poker games like Texas hold'em, the job prospects for skilled poker dealers are particularly strong.
Casino Cashier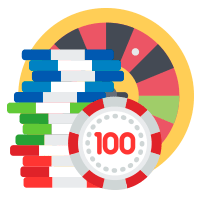 Casino cashiers do more than just exchange chips, vouchers, and smart cards for money. They're also responsible for ensuring all funds are secure and accounted for. Since cashiers deal with the public, some customer service experience is usually required.
Cashier wages vary depending on the venue, but can range between £8 per hour for part time work and up to £16,000 per annum plus tips. Given that many casinos operate around the clock, new employees should be prepared to work nights and weekends.
Slots Host
If you think slots and other electronic games run themselves, you're at least partially mistaken. Slot machine hosts welcome players, answer questions, and make sure all the interactive games run swimmingly. Hosts and hostesses may be responsible for calling attention to various promotions and encouraging players to enrol in the casino's loyalty program.
Slot machine hosts don't require any special schooling, but must be at least 18 years of age and have a year or two of customer service experience. Although employees will receive all necessary training from the casino, applicants should be highly social and engaging. Hosts can expect to earn between minimum wage and £21,230 a year plus tips.
Slots Technician
If you've spent any time in a casino, you've probably encountered at least a few games that were out of service. Unfortunately, slot machines can malfunction or breakdown. That's precisely where slot machine technicians come into play. These casino employees are responsible for testing, inspecting, troubleshooting, repairing, and maintaining slot machines and other electronic games.
While many casinos are willing to train slots technicians, several gaming manufactures do offer courses and certification programs. Experienced slots technicians can expect to earn between £26,540 - £28,660 per year.
It doesn't matter if you are entering the workforce for the first time or want to shake up your career, you'll find excellent employment prospects in the gambling industry.
Count Team Member
With billions of pounds bet annually in the United Kingdom, somebody needs to count all the money. Members of the count team are responsible for tallying electronic cash, chips, coins, and bank notes before entering the data into a computer system.
This largely clerical job requires strong numeracy and computer literacy. Count team member salaries start at £15,000 to £19,490.00 per year plus tips with room for advancement into other roles.
Acquiring a Casino License
Surveillance Officer
Surveillance officers monitor the casino to root out thieves and cheaters. Given the amount of money that passes through the venue, employee theft can also be a problem. Surveillance officers may work on the casino floor, inside the cashier's cage, in an office, or from a central command centre equipped with video feeds.
Given the level of regulations surrounding casinos in the United Kingdom, surveillance officers also ensure that casino is meeting its legal requirements. Surveillance officers typically have a background in security and must be able to think fast. Employees with a couple years of experience can expect to make £25,000 - £30,000 a year, depending on the venue.
Gaming Supervisor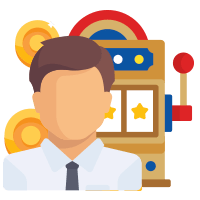 Gaming supervisors oversee croupiers, hosts, and other staff to make sure the casino runs like a well-oiled machine. Depending on the size of the venue, the supervisor may act as a sort of liaison between the operations manager and gaming staff. While the operations manager might sign off on the schedule, the gaming supervisor could be responsible for ensuring everyone get their break. Supervisors do interact with customers as well, and should be able to fill in for any of their subordinates if the need arises.
Most gaming supervisors have worked in supervisory roles in other industries or get promoted from other roles at the casino. Pay generally ranges from £17,000 to £24,000.
Casino Operations Manager
The operations manager has a broad range of duties that touch every area of the casino. Operations managers do everything from hiring and firing personnel to resolving complaints, upholding the law, and preventing cheating. In general, casino managers should have the ability to do most jobs at the casino.
Casino operations managers are either promoted internally from supervisor roles or have at least three years of experience in operations. Even at small venues, the manager will oversee a sizable team of staff. Typical salaries in the UK range from £23,000 to £37,000.
Beyond the Gaming Floor
Today's casinos offer more than just gambling. You'll also find great restaurants, bars, lounges, and theatres, all of which require staff. That means you can expect to find job openings for waiters, bartenders, restaurant hosts, chefs, bar backs, and more. Although the wages tend to be average, staff quickly discover that the tips are generous thanks to all the lucky winners who are inclined to share the wealth.
Online Opportunities
Given that internet gambling now accounts for a third of all wagering in the United Kingdom, there are also employment opportunities online. Some of the roles we've already discussed do exist online. For example, you can work as a croupier on the internet at a casino that offers live dealer games. While you won't find slots hosts when you play on your mobile or computer, there is a huge emphasis on customer service, which means there are often vacancies for agents. Even though the cashier is largely automated, gambling websites still do manually assist with deposits and withdrawals. As you might expect, surveillance officers use a completely different set of high tech tools on the internet.
Of course, many of the vacancies at online casinos require tech skills. It's not hard to find a high paying gig if you're a software engineer or developer. When you consider how competitive the online gaming landscape is in the United Kingdom, it's not surprising that there are plenty of openings in marketing departments too.
Top