The Biggest 10 Casinos in the UK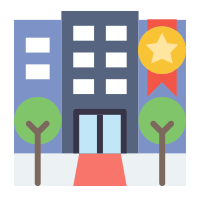 UK citizens are lucky to have access to a number of top land-based casinos (and of course, online casinos too) however, choosing the right one to frequent can be tough. That is why we have put together a list of the top ten biggest casinos in the UK, so you can easily pick the casino that suits you perfectly.
Whether you hail from London, Edinburgh or anywhere in-between, this evolving list of casinos has something to offer. Featuring only the biggest and best offline casinos in the UK, this list is updated regularly to ensure only the best casinos remain.
What are the biggest casinos in the UK? See our list of the biggest gambling venues below, then scroll down to find out more about each one:
Aspers Stratford
Les Croupiers Casino, Cardiff
Park Lane Casino
Genting International Casino
Genting Club Sheffield
Genting Casino Fountain Park
Hippodrome Casino London
Rainbow Casino
The Casino at The Empire
Grosvenor Casino Leo
Aspers Stratford
Thanks to the 2012 Olympics, Stratford has seen something of a revival in recent years. Central to this has been the massive shopping and entertainment complex, called Westfield. It's the largest shopping mall in Europe, however if you're not a fan of shopping, you can always head to the fantastic casino instead. It has all the games you'd expect to find at a casino, however they have a particular reputation for poker, and there are many huge tournaments played there every month. It also has a monthly slot tournament as well, which is perfect for avid players of slots.
Once you're finished gambling – or when you simply want to take a break – you'll be able to find plenty of other things to do. There's a huge cinema nearby, plus the casino has a number of bars and restaurants. The fact that it's located within a huge shopping centre also means that there are many other eateries within walking distance.
Address:
Aspers Casino Westfield Stratford City 312 The Loft Montfichet Road, Olympic Park London E20 1ET
Phone:
Email:
On-site form
Website: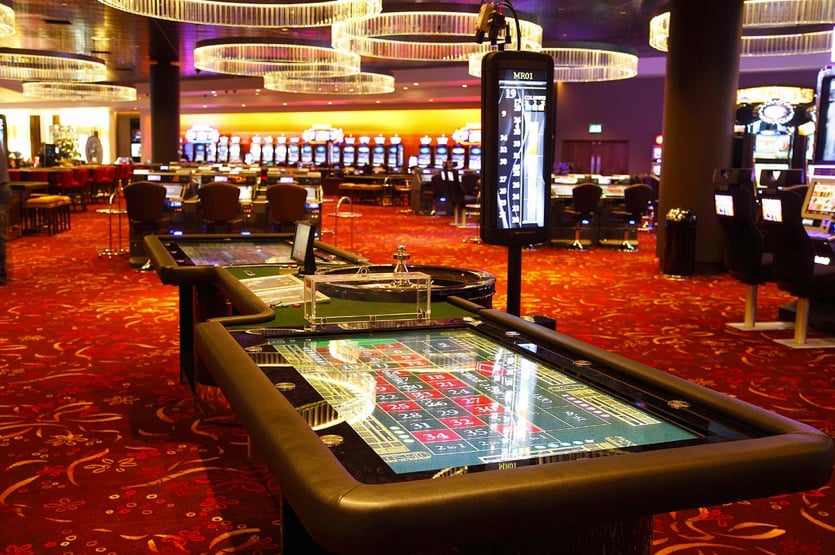 Les Croupiers Casino, Cardiff
The oldest casino in Wales, Les Croupiers offers players from Cardiff and the surrounding areas the chance to play a variety of table games, as well as a multitude of different slot machines. Games on offer include blackjack, roulette and three card poker with the poker room able to accommodate an impressive 200 people.
Though lacking a hotel, the casino does offer quests access to the authentic Chinese experience at the Dragon Court restaurant, as well as a sports bar, which shows all the latest sports, from football through to rugby.
Address:
Capital Retail Shopping Park Leckwith Road Cardiff CF11 8EG
Phone:
Email:
On-site form
Website: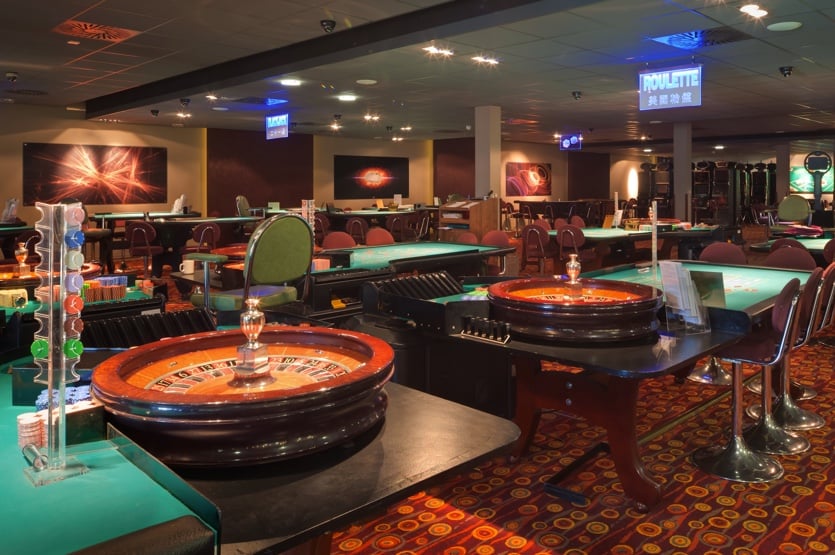 Park Lane Casino
Located on the exclusive Park Lane, Park Lane Casino offers an elegant setting for high-rollers to gamble. With a membership fee of £1,000, Park Lane caters to the high-rollers exclusively, offering both outdoor areas and private rooms for the ultimate gambling experience.
This casino also has a fantastic restaurant, called the Jewel of Mayfair, where you'll be able to sample delectable cuisine from around the world. There's also the Dreams Bar, which offers many fine wines and whiskies, although it is pretty pricey.
Address:
Park Lane Club London 22 Park Lane Mayfair London W1K 1BE
Phone:
Email:
Website: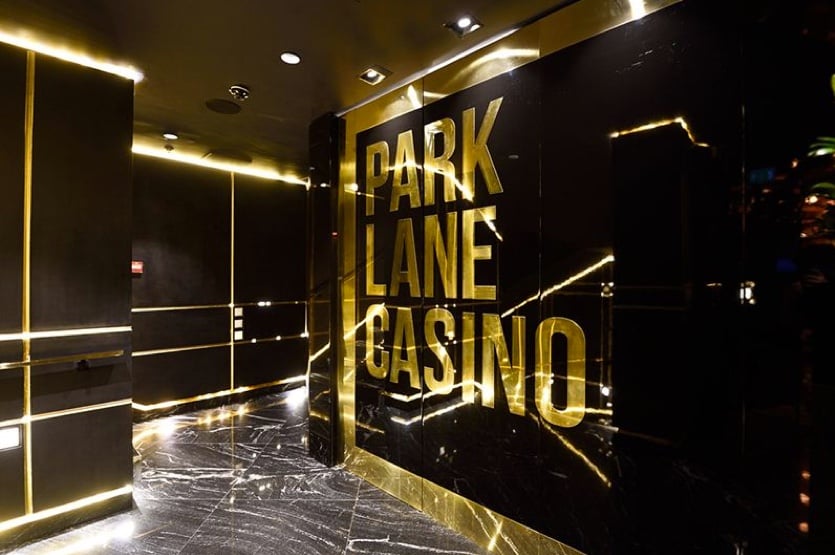 Genting International Casino
Previously known as Resorts World Birmingham, the Genting International Casino in Birmingham is known as Europe's first resort casino and features a massive entertainment complex that encompasses everything anyone could want. Central to the complex is the UK's largest casino, able to accommodate an impressive 2,000 gamblers, featuring a huge variety of classic casino games at the full range of different stakes, from low stakes, all the way through to stakes to suit high rollers.
Giving players access to an on site hotel, shopping centre, a number of top restaurants and bars, and more, the Genting International Casino is the ultimate casino experience.
Address:
Resorts World Birmingham Pendigo Way Birmingham B40 1PU
Phone:
Email:
On-site form
Website: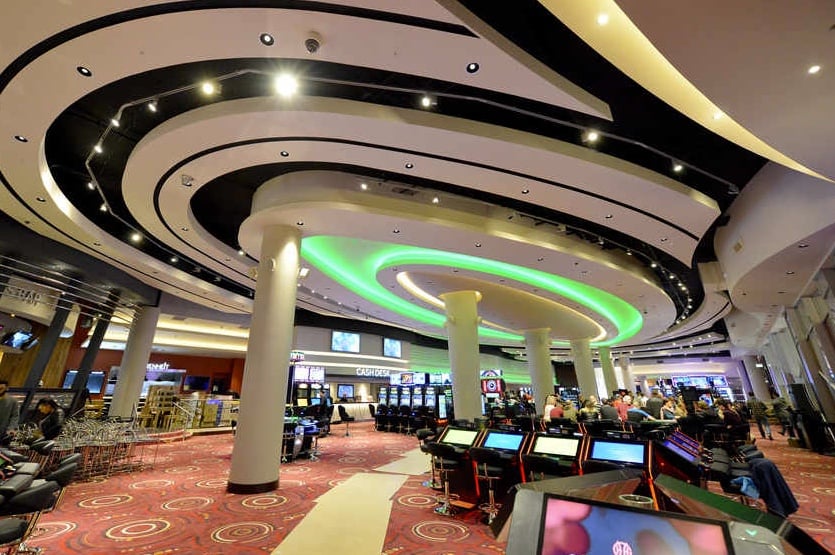 Genting Club Sheffield
The jewel of the north of England, Genting Club Sheffield caters to all casino goers although roulette fans will be particularly impressed, as there are 10 American roulette tables in the venue, while slots fans can play machines from names like IGT and Novomatic. Blackjack players might be slightly disappointed though, as there are only three blackjack tables.
With access to a number of top rated restaurants and fast-food chains, as well as two bars that play host to live bands, the Genting Club Sheffield offers a unique night-out experience.
Address:
St Paul's Place Arundel Gate Sheffield South Yorkshire S1 2NJ
Phone:
Email:
On-site form
Website: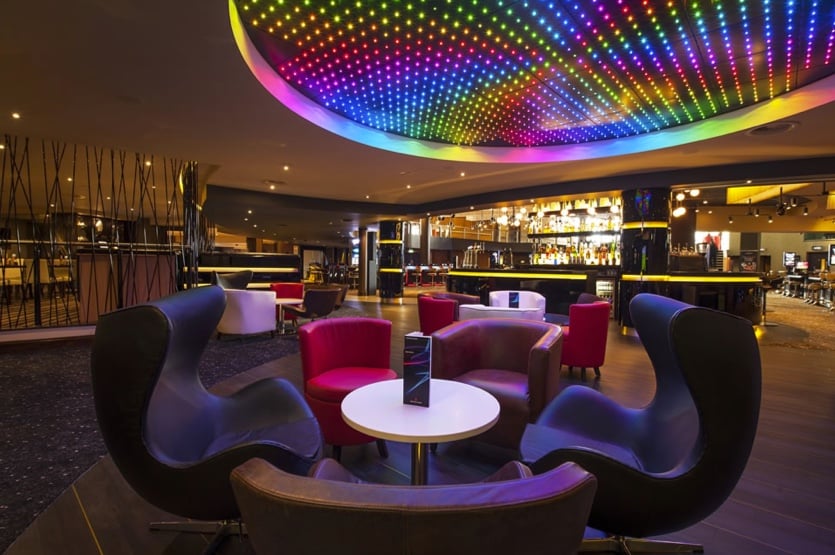 Genting Casino Fountain Park
A popular choice for Edinburgh residents, Genting Casino Fountain Park offers players a huge range of classic table games including six roulette tables, five blackjack tables, and four baccarat tables. It is also well-known for running some fantastic poker tournaments, which can have considerable top prizes.
Make it a night out to remember by visiting award-winning five-star Fahrenheit restaurant, with the casino offering a number of unique packages that incorporate the best of both worlds, with three course meals packaged with access to some of the casinos top attractions.
Address:
124 Dundee Street Edinburgh EH11 1AF
Phone:
Email:
On-site form
Website: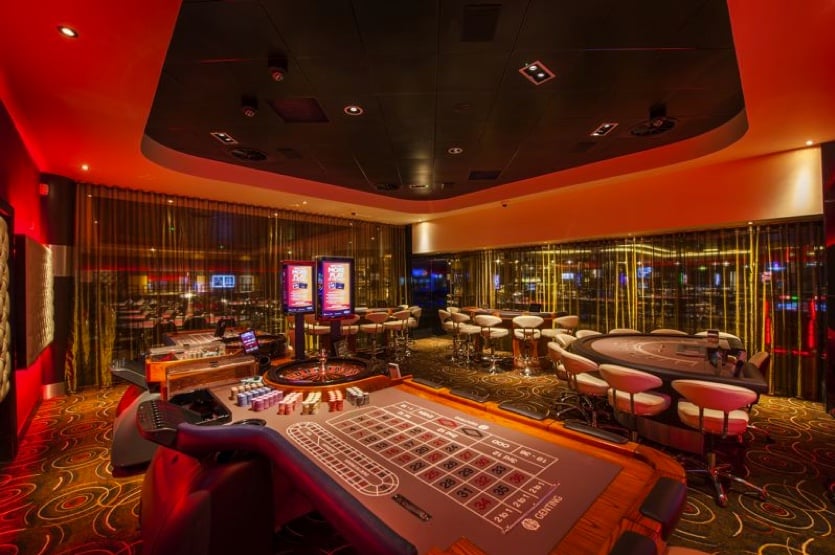 Hippodrome Casino London
Located in London's famous West End, the Hippodrome Casino features three floors of games, housing twenty different tables, as well as numerous slot machines. Combining live entertainment with gambling, the Hippodrome is known as one of London's premier entertainment venues.
If you love food nearly as much as gambling, you'll also find a fantastic restaurant in the Hippodrome Casino – The Heliot, which is regarded as one of the top restaurants in the West End. There are also regular performances from big names in the music industry, which take place in their 180-seat theatre.
Address:
Cranbourn Street Leicester Square London WC2H 7JH
Phone:
Email:
Website: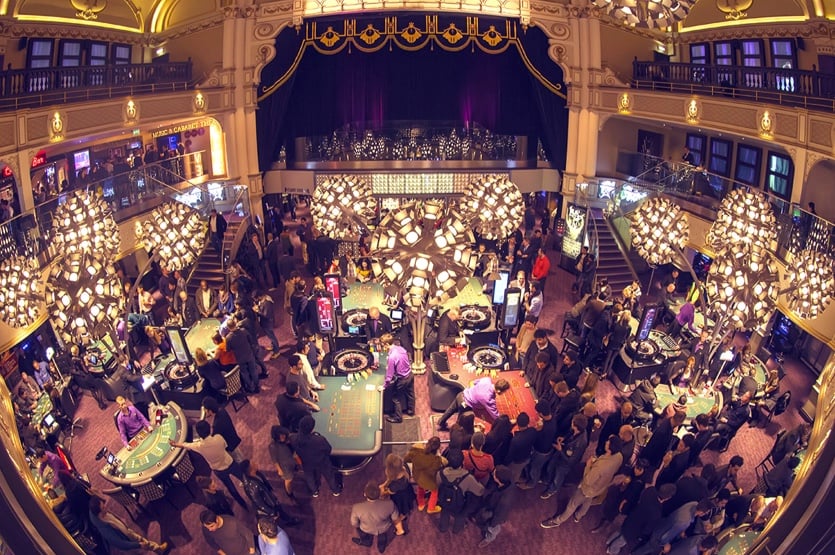 Rainbow Casino
If you're in Birmingham and don't want to head to Resorts World Birmingham, Rainbow Casino represents a fantastic alternative. It's not the largest casino around, however it still has more than enough to keep most players happy, including many table games and a multitude of different slot machines. It is also completely free to enter this casino, meaning that you can save more money for the tables!
Rainbow Casino has a youthful vibe, which will suit some, but not others. Aside from the gambling opportunities, there's also the chance to get some food at the fantastic Clarendon Restaurant. If you're new to the world of gambling, they also offer lessons, so you can start off on the right foot.
Address:
Rainbow Casino Birmingham 1 Portland Road Edgbaston Birmingham B16 9HN
Phone:
Email:
On-site form
Website: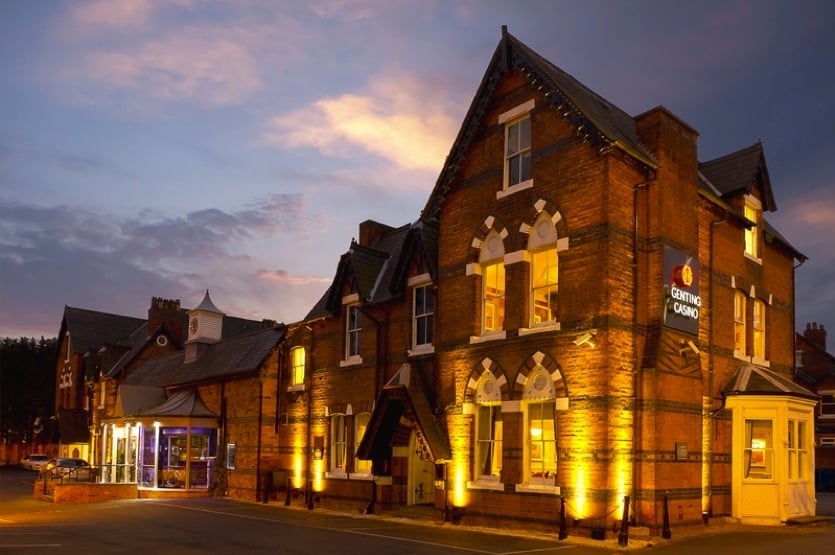 The Casino at The Empire
Competing in the Leicester Square space is the 24/7 Vegas-style Casino at the Empire. Housed in an old theatre, the open-plan gaming floor is home to many different games to suit every style and mood. Poker fans will be able to easily get a game when they visit. Regular tournaments are also held, which can have some huge prizes.
Other key features included access to the Carlsberg Sports bar as well as the esteemed Iron Balcony Bar overlooking Leicester Square. Combining fabulous food and entertainment, the Casino at the Empire is a must-see for players looking for an authentic Vegas experience without the need to leave London.
Address:
Empire Casino 5-6 Leicester Square London WC2H 7NA
Phone:
Email:
Website: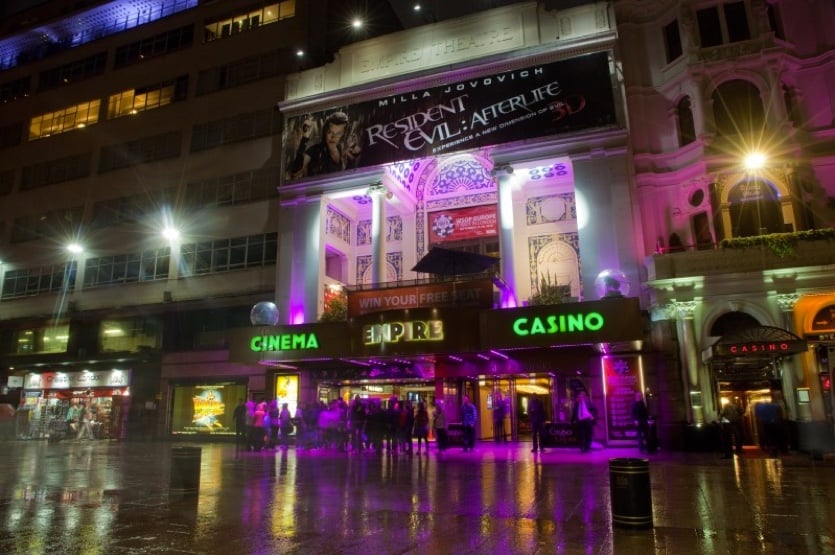 Grosvenor Casino Leo
Located next door to the famous Albert Dock in Liverpool, the Grosvenor Casino Leo is the perfect place for Liverpudlians to spend a night out. It's open 24/7 and offers a large variety of different games. It's poker fans who will be happiest here though, as they have a large poker room, which offers games and tournaments on a daily basis.
You'll also find not one, but two different cocktail bars at this venue, as well as an a la carte restaurant to dine in. Its location also means that it's the perfect starting point for a night out in one of the UK's most vibrant cities.
Address:
Grosvenor Casino Leo 44 Chaloner Street Liverpool L3 4BF
Phone:
Email:
None
Website: