A Look at UK Gambling Regulatory Bodies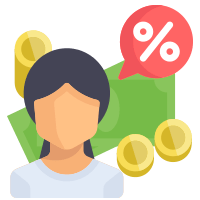 In many ways, the United Kingdom is a bettor's paradise. Not only is wagering ingrained in British culture, but it's fully legal. You can count on gambling regulatory bodies like the UK Gambling Commission to keep you safe whether you visit a casino, try your luck at the lottery, log on to an online casino, or take advantage of the many other ways to gamble. Yet as vital as the UK Gambling Commission is to player safety, it's just one piece of a much larger framework that protects bettors of all stripes. Keep reading to learn how British regulators and other entities keep you safe from harm.
Getting to Know the UK Gambling Commission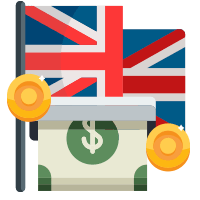 Whether you gamble online or at a live casino, you can count on the UK Gambling Commission to keep you safe. The governmental agency, which replaced the Gaming Board, came into being on September 1, 2007, following the passage of the Gambling Act 2005. The UK Gambling Commission's mandate is to regulate gambling and oversee gaming law in Wales, Scotland, and England. The UKGC is responsible for regulating arcades, betting, bingo, casinos, fruit machines, and lottery games as well as remote gambling, which including internet sites and telephone betting.
The UK Gambling Commission grants licenses to operators who:
Offer games that are verifiably fair and open
Prevent vulnerable players and children from gambling
Keep out all forms of criminal activity
When you bet with a licensed operator, you'll have assurances that the games are fair and everything is above board. The UKGC conducts regular reviews, provides advice to licensees, reviews financial info, and takes action if there are issues. The UK Gambling Commission also requires that license holders disclose how they protect funds in the event that the business faces financial woes.
The UKGC also provides valuable resources for players. The Commission offers guides on gambling safety, consumer rights, and other pertinent topics. Players who have issues with a licensed operator can count on the UK Gambling Commission for instructions on how to file a complaint. All gambling business must use an approved alternate dispute resolution body to handle unresolved player complaints.
It doesn't matter if you prefer betting at a venue or on your computer, you can count on the UK Gambling Commission's licensing procedure to keep you safe.
Spread Betting and the Financial Conduct Authority
Many British bettors incorrectly assume that spread betting is regulated by the UK Gambling Commission. While this is certainly a reasonable belief to hold, the Financial Conduct Authority is responsible for spread betting.
If you aren't familiar with spread betting, it's a speculative wager of the price of a stock, fund, or other security. For example, you can bet on whether the price of Apple stock will go up or down. You never actually own the stock and are merely wagering on the outcome as if it were the score of a football match. The Financial Conduct Authority also regulates banks, mutual societies, and financial advisers.
Whitelisted Gambling Jurisdictions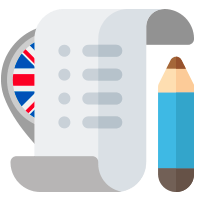 One of the biggest benefits of the internet is that it brings you the entire globe. Why limit yourself to Wales, Northern Ireland, Scotland, and England when the whole world is in your hand? By the time the British Parliament passed the Gambling Act 2005, which modernised the gambling industry, many Brits were already intimately acquainted with all forms of wagering. Rather than wait for the government to get their collective act together, savvy bettors pointed their web browsers to reputable offshore sites in regions were gambling was already fully regulated.
Although the Gambling Act 2005 prevented foreign operators without a valid UK Gambling Commission from advertising their service to UK players, the legislation did include an important exception. Foreign regulatory bodies that were able to prove that their licencing requirements exceeded the UK Gambling Commission's own standards were added to a whitelist of gambling jurisdictions. Licensed operators from these whitelisted countries were able to offer their services to Brits:
EEA countries
Alderney
Antigua and Barbuda
Gibraltar
Isle of Man
Tasmania
The UK Gambling Commission brought the whitelist application process to an end in 2009. More importantly, with the passage of the Gambling Licensing and Advertising Bill 2014, operators from whitelisted regions need to apply for a UK Gambling Commission license should they wish to offer their services to Brits. In addition, all gambling sites are now required to pay a 15% tax on all profits generated from British customers.
Sports Betting Integrity Forum
Have you ever cried foul after your favourite team lost a key match? Perhaps you've wondered that some devious character bribed the officials for his own financial gain. Given the historical prevalence of match fixing, British fans and bettors can rely on the Sports Betting Integrity Forum. The UK Gambling Commission works in conjunction with the Sports Betting Integrity Forum to prevent corruption in sports wagering and sport itself.
Gambling in Northern Ireland
If you live in Northern Ireland, you live outside the jurisdiction of the UK Gambling Commission. Instead, you'll need to rely on district councils and the Betting, Gaming, Lotteries & Amusements (NI) Order 1985 for regulation of bookmaking offices, racing tracks, and bingo.
Given that Northern Ireland's laws were written over a decade before most people were familiar with the internet, it's definitely due for an overhaul. Given the lack of local options, many players do choose to play offshore.
Frequently Asked Questions About UK Gambling Regulatory Bodies
What are the UK gambling regulatory bodies?
Not every reputable gambling site that welcomes Brits is based in the United Kingdom. Some are based offshore and regulated by trusted regulatory bodies that are recognized by the British government. The Whitelist is simply a list of gambling jurisdictions that meet UK standards as set out by the Gambling Act 2005. EEA countries, Alderney, Antigua and Barbuda, Gibraltar, Isle of Man, and Tasmania appear on the whitelist.
What is the UK whitelist?
Up until 2014 a gambling site with a valid license from a whitelisted jurisdictions was free to advertise its services in Britain. Currently, whitelisted gambling sites must also apply for a UK Gambling Commission license and pay a 15% tax on their gross profits in Britain.
How can I be safe and secure at an online casino?
It's easy to enjoy safe and secure gaming at an online casino. All you have to do is choose a reputable site that is fully licensed by the UK Gambling Commission. Leading sites also make use of advanced encryption to process payments and safeguard your data. You can consult reviews and rating elsewhere on this site for casino recommendation or view our blacklist to learn which gambling sites to avoid.
Is it possible to be fooled?
The best Skrill casinos online won't charge you fees for depositing cash or withdrawing your winnings. Just keep in mind that Skrill does charge fees for adding funds to your electronic wallet using some payment methods. The good news is there are a few free options available as well.
Am I eligible to receive a bonus?
You don't have to worry about being deceived, provided you exercise a little discretion. Before signing up at a site, you'll need to make sure it's fully regulated by the UK Gambling Commission. Sites proudly display their various licenses and certifications on their landing page. You can typically click on the appropriate logo to view additional license details on the Gambling Commission's website.
Top